I've just found a stash of the last few vinyl copies of Leafcutter John's joyous coastal adventure Yes! Come Parade With Us, which I've added to our new Bandcamp for any completists with a Leafcutter-shaped hole in their Border Community collection. Vinyl (if you're quick) and all digital formats available HERE. You might not be able to physically leave the house much right now – but you can still travel to the Norfolk Coast in spirit in the company of John's evocative field recordings and buoyant, uplifting synth movements. Just the sort of restorative that is needed in these world-turned-upside-down times.
Our industrious Leafcutter also provided the artwork for the album, including the cutesy hand-drawn map which lets you trace his original route along the Norfolk Coastal path and also the intricately-plotted mesmerising squiggle which adorns the cover. Said squiggle is the product of John's own homemade Max-controlled plotter project, which he has also used to generate a number of unique one-off artworks which are available to buy for a reasonable fee from his own website. Like every other artist out there John has lost his touring revenue stream thanks to Corona-related cancellations, so buying a stylish plot for your wall is a great way to chuck some cash in his direction. Here's the sort of thing which could be yours to own, or click HERE to see Leafcutter John's full plotter gallery: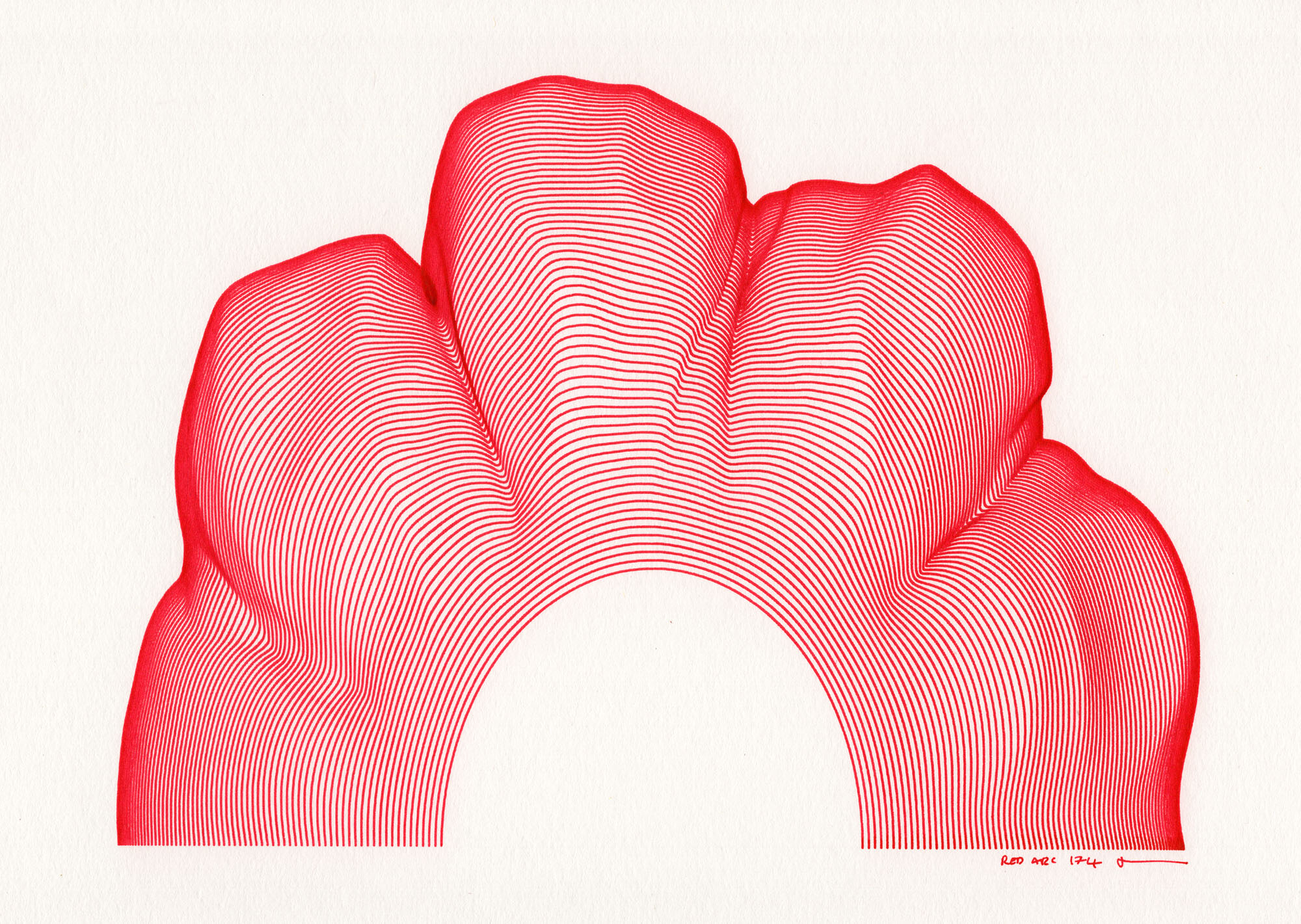 'Red Arc 174' by Leafcutter John (£75). Click HERE to buy.