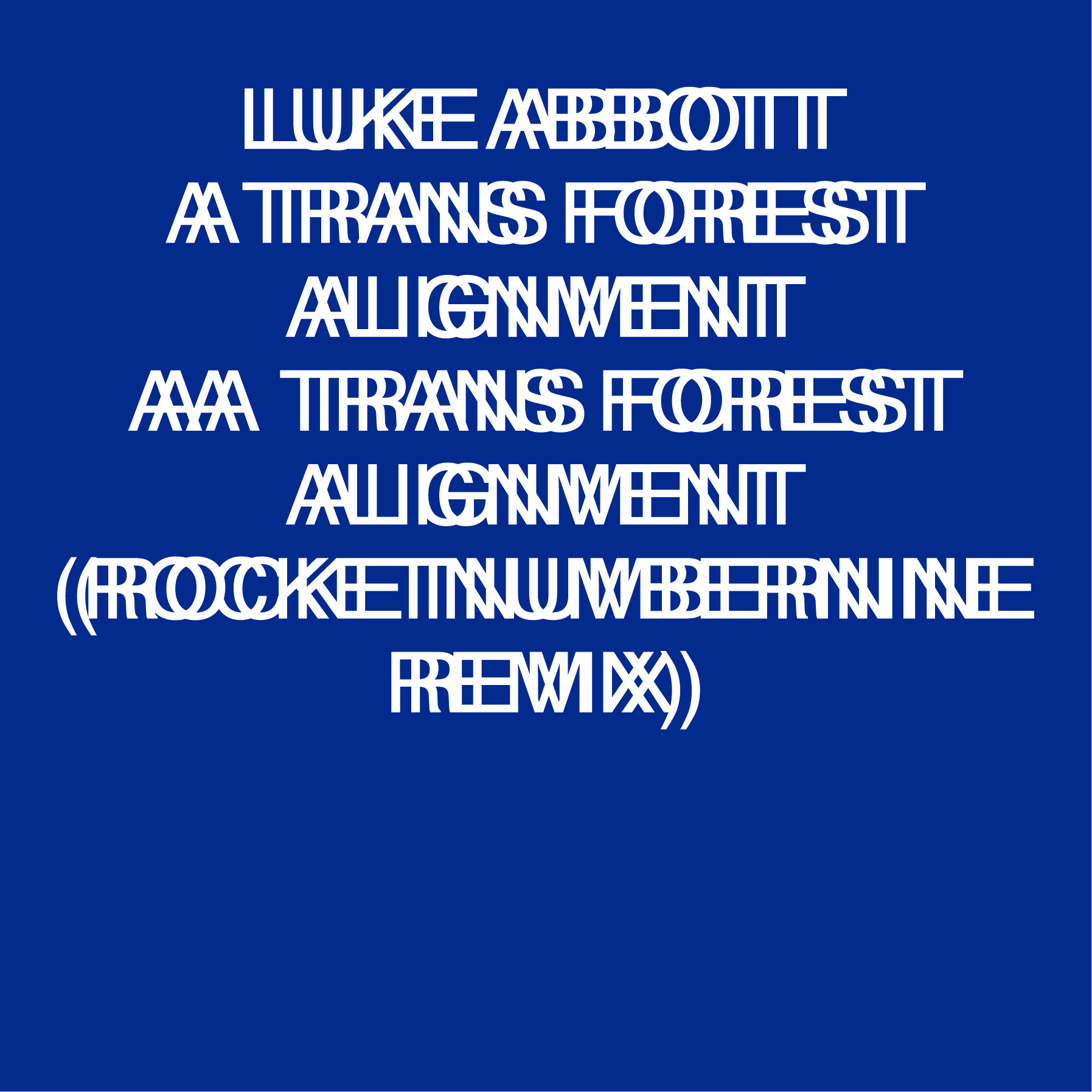 The selection of a new single from Luke Abbott's organitronic debut album Holkham Drones provides us with the perfect excuse to call in remixes from some of our favourite musical contemporaries, to which end the interwoven growling, groaning and twinkling layers of hedonistic DJ favourite Trans Forest Alignment are subjected to a makeover by DFA's mighty synth overlord Gavin Russom and Text's visceral beatniks RocketNumberNine, with a bonus eagerly-anticipated Abbott-original thrown in for B-side good measure.

In the RocketNumberNine offering the live jazz drums of Steve Reid protege Tom meet electronica-loving Ben's spooky, evocative Sabres Of Paradise-esque melody lines to produce something that is uniquely RocketNumberNine (allbeit with a surprising UK Garage flavour!), whilst on the flip Gavin Russom takes the mystical, pagan and ceremonial undertones of the Luke Abbott original to the next level – as one might expect from a modern day synth wizard – layering eerie synths over a proto-kick drum-circle to truly epic effect. The added bonus of B-side offering 'A Caucus Race' takes final pride of place on the B2: a bolshy, grouchy dancefloor stomp whose grumbling, bear-with-a-sore-head buzzing is positively itching to dominate your DJ sets over the coming months.
Grab the mp3s now from online stores like our own or Juno Download, or pre-order the vinyl for dispatch on 31st January from wax-dealers like Piccadilly Records. And while you are waiting for that to arrive, head over to Vimeo to gaze at Luke's latest music video offering, where his visually-minded sidekick Dan Tombs brings the vibrant cover of 'Holkham Drones' to glorious pulsing technicolour life by subjecting footage filmed on the album's namesake Holkham beach to a colour-separation process inspired by the 1979 J. Ron Chapman short film 'The Magic Sea' that provided the album's cover-image-still.