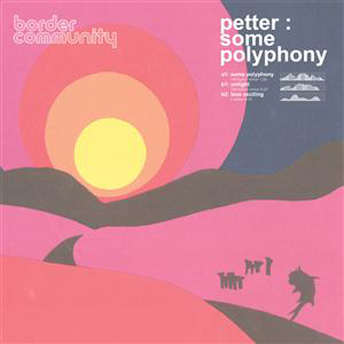 A bit of a monster and no mistake: the skinny urchin from Stockholm gives us all a lesson in how to make a club go off, with the genre-busting bass driven rave of 'Some Polyphony'.

Two years down the line since he unleashed the gems of his 'Six Songs EP' on the world, we thought it was high time that serial clip-maker Petter finished off something else for us. And with the truly monstrous DJ-gratifying 'Some Polyphony' he certainly delivered the goods: drop it, sit back, and watch the club go off. But let us also not forget the flipside here: the bubbling discordant synths and cheeky Swedish funk of 'Untight' is the very essence of Petter, whilst the slowly morphing after hours ambience of 'Less Exciting' is just begging for a big hug and a slot on your mp3 player.
Final vinyl copies ever available from the Market. All digital formats available from the MP3 Store, Amazon
, Bleep and stream on Spotify.