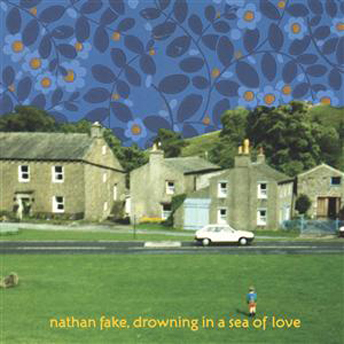 'Drowning In A Sea Of Love' sees Norfolk's unstoppable Nathan Fake pick up where the inimitable 'The Sky Was Pink' left off, with an enchanting collection of rocktronica at its finest.

Whilst there is no doubting his awesome achievements to date on the dancefloor, Nathan Fake was never going to make a generic techno album. To those of you who have been paying attention that should come as no surprise, with the wailing synths of 2004's unforgettable psychedelic epic 'The Sky Was Pink' dropping a massive hint as to where Fake was really headed. All casio keyboard riffs, soaring fake guitar lead lines, single live take recordings and a healthy dollop of lighters-in-the-air moments, 'Drowning In A Sea Of Love' is a rich treasure trove of synth-rock gems for which the world ought to be truly thankful. Another faceless dance producer Mr Fake most certainly is not.
'Drowning In A Sea Of Love' available on CD from Amazon
. Download from the MP3 Store, Bleep and stream on Spotify.