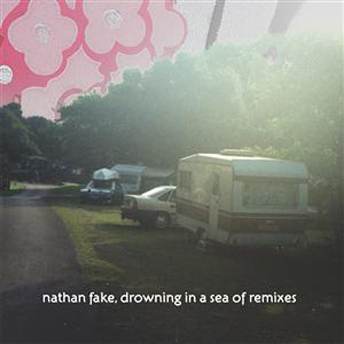 To celebrate the release of Nathan Fake's debut album, what better excuse could there be to let a load of Nathan's musical buddies loose on remixes of their favourite album tracks. Enter Apparat, Fairmont, Fortdax and Vincent Oliver, a group whom Nathan is honoured to hand over remix duties to.

Kindred spirit Apparat has turned in an awesome melodic-rave-breaks reworking of album stand-out track 'Charlie's House', proving as he did on his Bpitch Control 12″s that he can hold his own on the dancefloor alongside the very best. Next up is college chum Vincent Oliver, adding glitchy percussion, delicately plucked strings, some quirky vocals and his own take on the computer wall of sound to 'Long Sunny', the album track on which he also guest-guitars. Recent Border Community recruit Fairmont then takes 'Long Sunny' to the dancefloor, with more of the same rumbling techno and warm synthlines that we loved from his 'Gazebo' release. Finally it falls to Fake and Holden favourite Fortdax, fresh from rocktastic new album 'Divers', who replays the epic 'You Are Here' with a joyful chorus of fake flutes and fiddles. Hopefully this little package is about as far away from the demographic-analysing, trend-humping, box-ticking major label style remix package as you can possibly get.
Final vinyl copies ever available from the Market. Downloads available from the MP3 Store, Amazon
, Bleep and stream on Spotify.