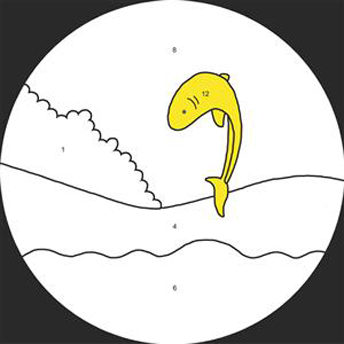 Melancholy yet uplifting, minimal yet trancey, Extrawelt's slow building epic 'Soopertrack' comes as a much-needed dancefloor fix, whilst the ambient two-step of 'Zu Fuss' seals the deal, winning over the hearts and minds of the home-listening crew.

Given the huge support that the Border Community has received from our German cousins, it was only a matter of time before we returned the favour and got ourselves some pet Germans all of our very own. Arne Schaffhausen and Wayan Raabe are our latest new recruits, known to us as Extrawelt, and perhaps already familiar to some of you as Midimiliz, psychedelic trance duo extraordinaire. The subtle chord progressions of 'Soopertrack' soar with the graceful restraint of a pair of true pros, before being stripped back to minimal beats for the driving 'Sooperfool Tool'. Meanwhile the made-for-soundtrack breakbeats of 'Zu Fuss' hark back to early Underworld, with the beatless ambience of the 'Muttermix' giving you a gloriously useful string moment. All that, and we'll throw in the BC-shop exclusive 'Extratool' mp3 as a special thankyou. A pair of gems, and no mistake.
Final vinyl copies ever available from the Market. Downloads available from the MP3 Store, Amazon
, Bleep and stream on Spotify.