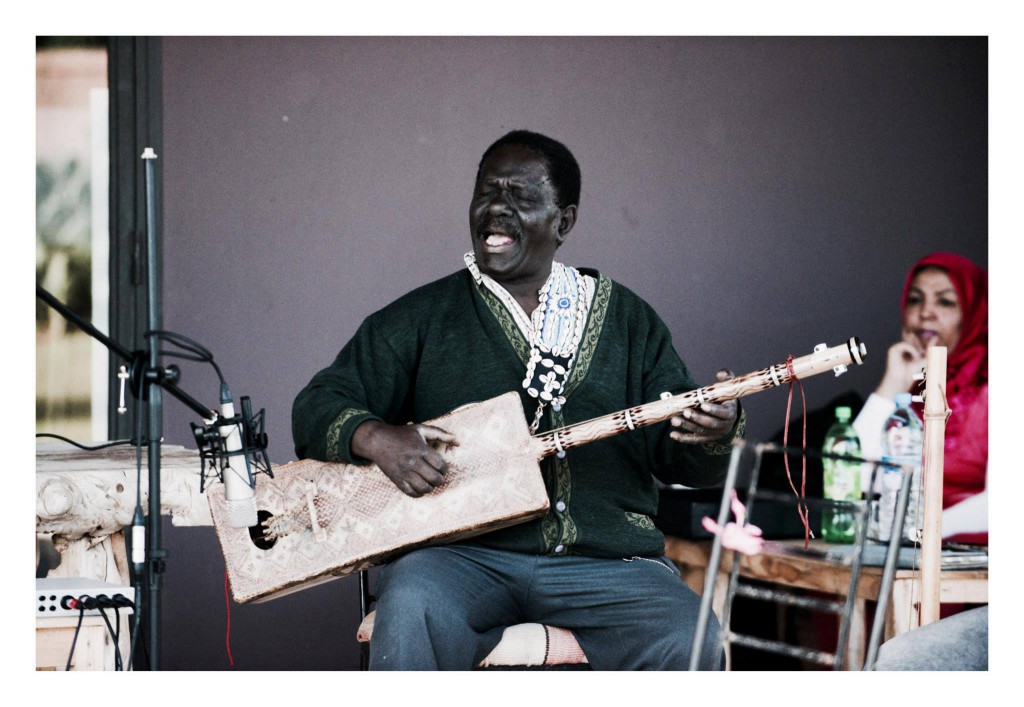 We were deeply moved to hear the sad news from Morocco about the death of the Mâalem Mahmoud Guinea, who passed away last weekend following a long illness. Our thoughts go out to the Guinia family.
The Mâalem (or master) Mahmoud Guinea was one of the leading figures in Morocco's Gnawa musical tradition, whose largely cassette-based recording career has been collected together by the diligent Gnaoua Culture website, forming a fitting tribute to his musical legacy.
Our own James Holden and Eglo Records' Floating Points were lucky enough to travel to Morocco to record with the Mâalem Mahmoud Guinea as part of the March 2014 Dar al-Ma'mûn Gnawa residency at the Fellah Hotel near Marrakech. The results of their poolside recording sessions with the Mâalem and his band were released earlier this year on the Marhaba EP, a joint release with Eglo Records which came complete with an evocative 20 page photo essay documenting the sessions by photographer Camille Blake. Boiler Room were also on hand to film a Gnawa special, including this precious intimate footage of the Mâalem Mahmoud Guinea and his band doing their solo thing in a Marrakech recording studio:

In Stereo: Maâlem Mahmoud Guinia Boiler Room… by brtvofficial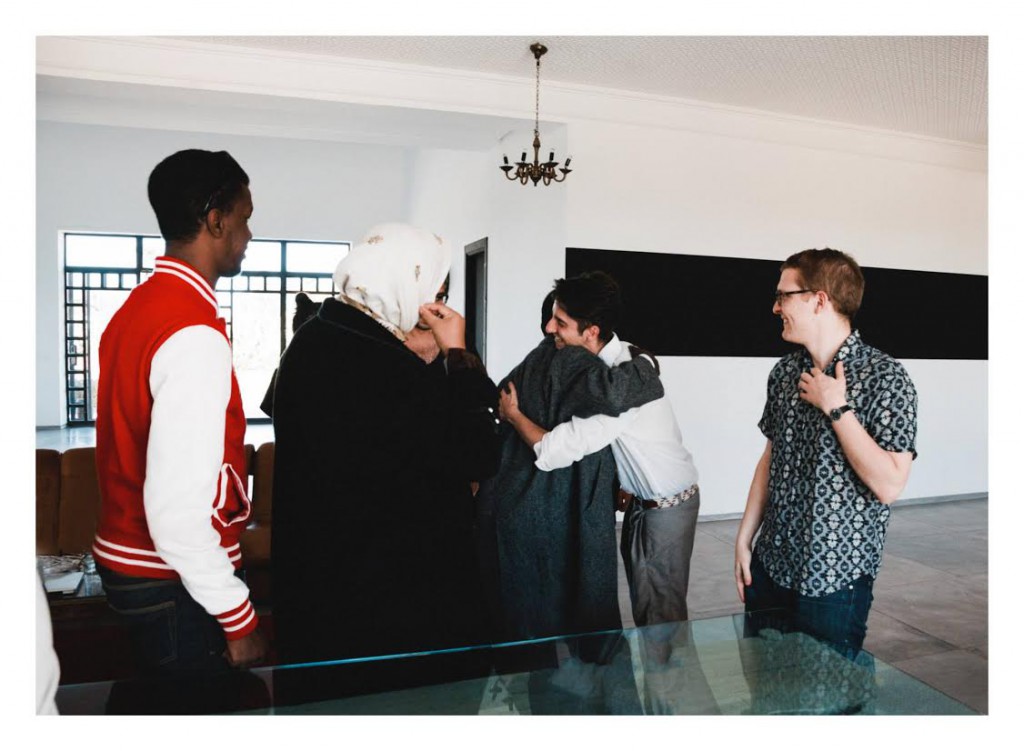 The whole experience is one we feel proud and blessed to have been part of, and our thanks and gratitude go out to everyone involved – especially the Guinia family – for their time, energy and enthusiasm in making this special release happen. Rest in Peace, Mâalem Mahmoud Guinea.
Posted on 05 Aug 2015.