It's that time again – this Friday 5th June is another Bandcamp no fee day, upon which they will be waiving all of their usual commission fees in a bid to funnel more vital cash to artists whose touring income streams have dried up in the wake of Covid-19 related cancellations the world over. So I've been adding a few more recent bits of vinyl from the likes of James Holden, Leafcutter John and Luke Abbott to our Border Community Bandcamp page in the event that you'd like to send some of that cash our way – click HERE to see current availability.
Or alternatively, hit follow now on the profile of Willkommen Records, the DIY label run by Marcus Hamblett, who plays cornet in James Holden's spiritual jazz inspired Animal Spirits ensemble. Make sure to check back early doors tomorrow for your chance to grab one of these limited edition handmade CDs: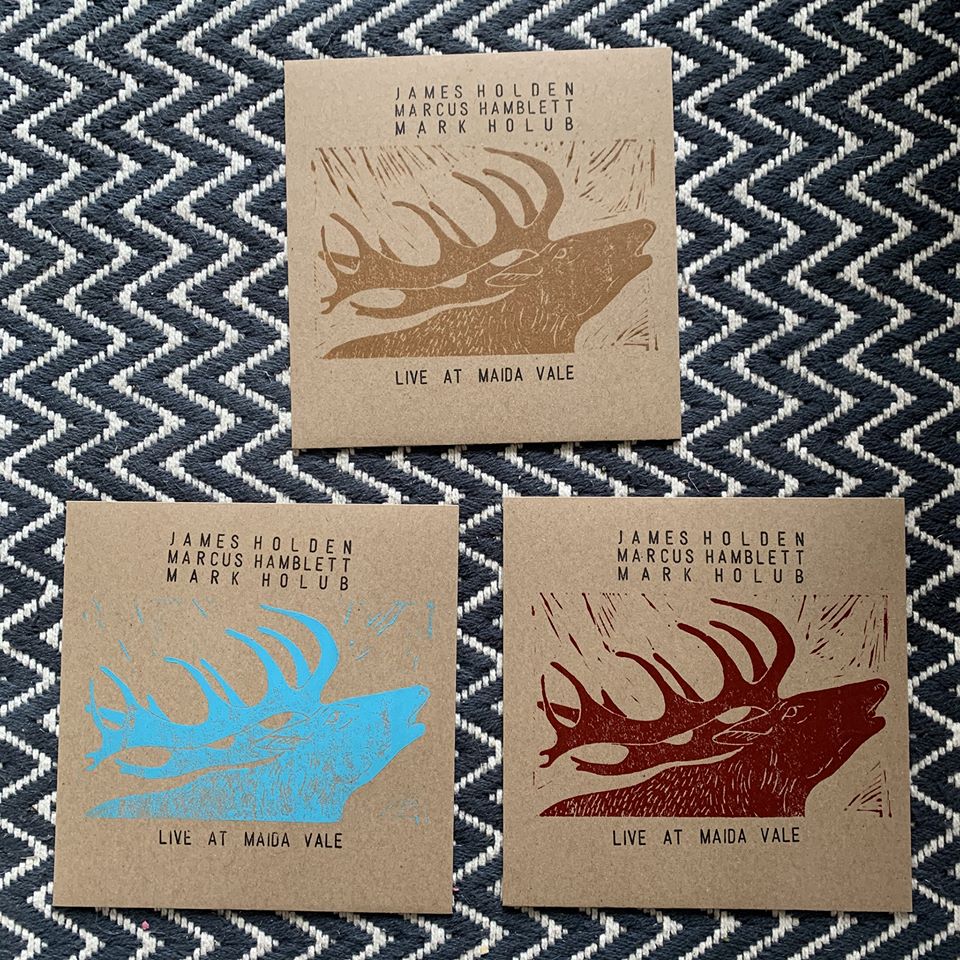 This archive recording from London's legendary Maida Vale studios marked the beginning of James' working relationship with multi-instrumentalist Marcus Hamblett, when Holden, Hamblett and Led Bib drummer Mark Holub were invited by BBC Radio 3's Late Junction programme to record a three track session back in June 2015. Digital files (including a cover of the late Ornette Coleman's Lonely Woman) were unleashed onto Spotify last week, but Marcus' partner Emma Gatrill has also been hard at work hand printing an extremely limited run of just 50 CD copies in three different colourways for sale exclusively via the Willkommen Bandcamp from this Friday 5th June. What's more, all proceeds from the CD sales will be donated to the NAACP, in solidarity with the ongoing Black Lives Matter protests.
And if you've still got cash to spare after all of that, feel free to have a good rummage in the Bandcamp collection of our resident tastemaker James Holden for yet more suggestions of how to allocate your Bandcamp day budget. Get stuck in HERE.