Italo-Discs
Posted By: Gemma on 07/11/11
Kick off this dark November week with a podcast goodie from lovely French audio-visual site The Drone, who dispatched one of their representatives to record the arpeggiated wonder of italo-techno cuties Margot's live+DJ hybrid set at our Amsterdam Dance Event Melkweg showcase a few weeks back, complete with live vocal demi-operatics from the big man Giaga Robot. A full blown English conversation may still be a bit of a stretch for the quiet giant Giaga, but strangely he doesn't seem to have a problem with singing in English!
Over in their Italian outpost of Riccione, Margot have currently got it all going on: their remix of Caribou main-man Dan Snaith's new Daphni alter-ego has recently been released into the wild on limited edition YELLOW vinyl by the amazing Amazing Sounds, and for their next trick they have just finished a rework of the next single from our resident one-woman Dust Collision Kate Wax. Daphni's 'Ahora' 12″ predictably seems to be flying out of the shops, but at the time of writing there were still a few copies available from the likes of Amazon and Kompakt, or head directly to faithful friends Boomkat for your instant hit of mp3s.
Daphni "Ahora" Margot Remix (cut) by margot
Meanwhile, a selection of Margot originals have been singled out for imminent release on reformed Lazy Fat Person Ripperton's own Perspectiv Records and homegrown Italian label stable Hell Yeah Recordings, whilst their own eponymous Margot Records imprint is currently building up to unleash offerings from fellow Italian new waver Vaghe Stelle (with Young British Electronica's Lukid drafted in on remix duties) and Giaga Robot's solo project. Phew.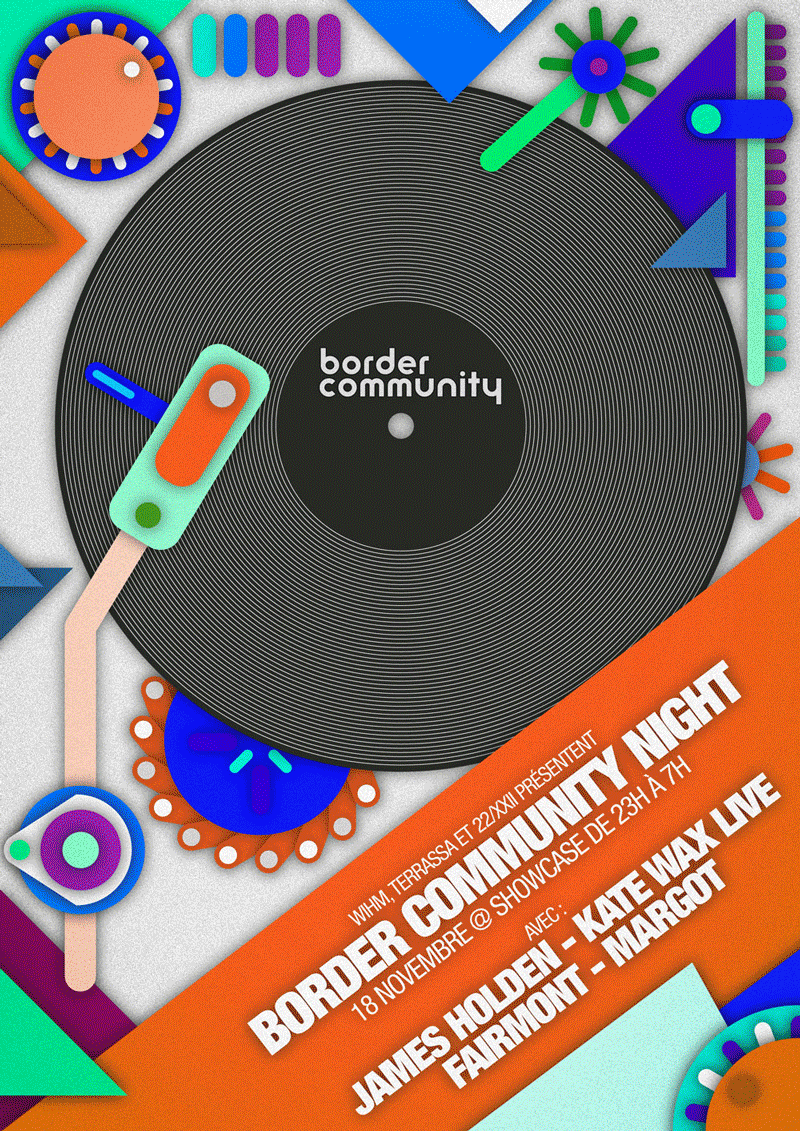 Margot's next live+DJ outing happens in a couple of weeks time for another Border Community get-together, this time in Paris on 18th November at the Showcase venue, featuring a sterling selection of our nearest and dearest: dramatic button-pusher James Holden, one-man-indie-electronic-band Fairmont, bewitching boxroom-production heroine Kate Wax and of course those intrepid Italian arpeggiators Margot to further blur the boundaries between live show and DJ set as evidenced in the afore-mentioned dronecast. Grab your advance tickets now from Digitick for a night of the finest in music-for-dancing-to.