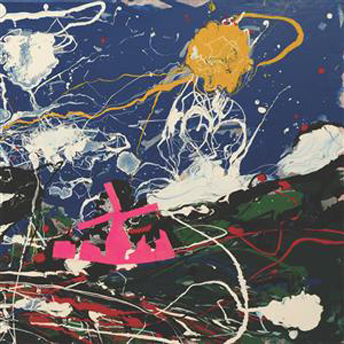 Is it an album? Is it an ep? Who cares? the latest installment in the James Holden story is finally here, and that is all anyone needs to know. Loose, twisted and atmospheric, this is next-level electronic music for dancing to that keeps Holden ahead of the game.
Between running his modest Border Community empire, his extensive program of remix duties, and a hectic schedule of DJ dates, it is little wonder that the latest Holden offering seems so long overdue. We are however confident that the bumper selection of tracks on display in 'The Idiots Are Winning' will be judged to have been worth the wait. 'Lump' brings a touch of the experimental to the dancefloor, as lush Holden melodics meet strangled robot vocals in an edit frenzy, whilst '10101' goes all woozy and melancholic on us. 'Corduroy' is a loose, gyrating slice of space disco inclined to produce bouts of bizarre dancing, whilst the aptly named 'Idiot' is a Hammer horror symphony of bleeps which Holden is almost scared to let out into the wider world for fear of the damage it may inflict. Add to this is the haunting kraut-influenced ambience of 'Flute' and a further three DJ tools, and this modest little package should spice up DJ sets and home-listening sessions alike for the coming months.
Available in all digital formats from the MP3 Store, Amazon
, bleep and stream on Spotify.