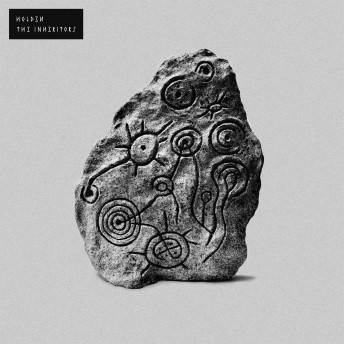 An astonishing seven years has now elapsed since the release of James Holden's milestone debut album The Idiots Are Winning in 2006, rightfully acclaimed in such quarters as The Guardian as "The most astonishing debut in electronic music since Boards of Canada's 'Music Has The Right To Children'". But June 2013 sees Holden finally return in a big way, with a brand new artist album of suitably epic proportions: 75 minute long English pagan saga The Inheritors. A bold, psychedelic journey, striking a delicate balance between weighty tome and transformative trip, and with a production aesthetic that is all his own: Holden is certain that this is the album that he always wanted to make. Nobody is making electronic music as explorative as this.

Whilst the title is borrowed from William Golding's novel about the extinction of a tribe of Neanderthals, 'The Inheritors' takes much inspiration from the sound- and landscapes alike of Holden's native Britain: Elgar, The KLF, field recordings and British folk music form the musical palette in which evocations of Blackpool, Scotland's Rannoch Moor and Cornwall's 'Delabole' are captured. Yet ultimately the universe in which Holden immerses us is very much his own: "I wanted it to be a whole new world, a mythology, complete. As opposed to a product in a cycle: an old-fashioned idealistic version of what an album is."
As Holden returns to the production frontier after his seven years spent wandering in the desert, The Inheritors is certainly every bit the grand statement of a comeback that it ought to be. Pre-order now on iTunes, or secure your physical artefact in triple heavyweight vinyl or CD form from the likes of Bleep, Boomkat or Amazon.