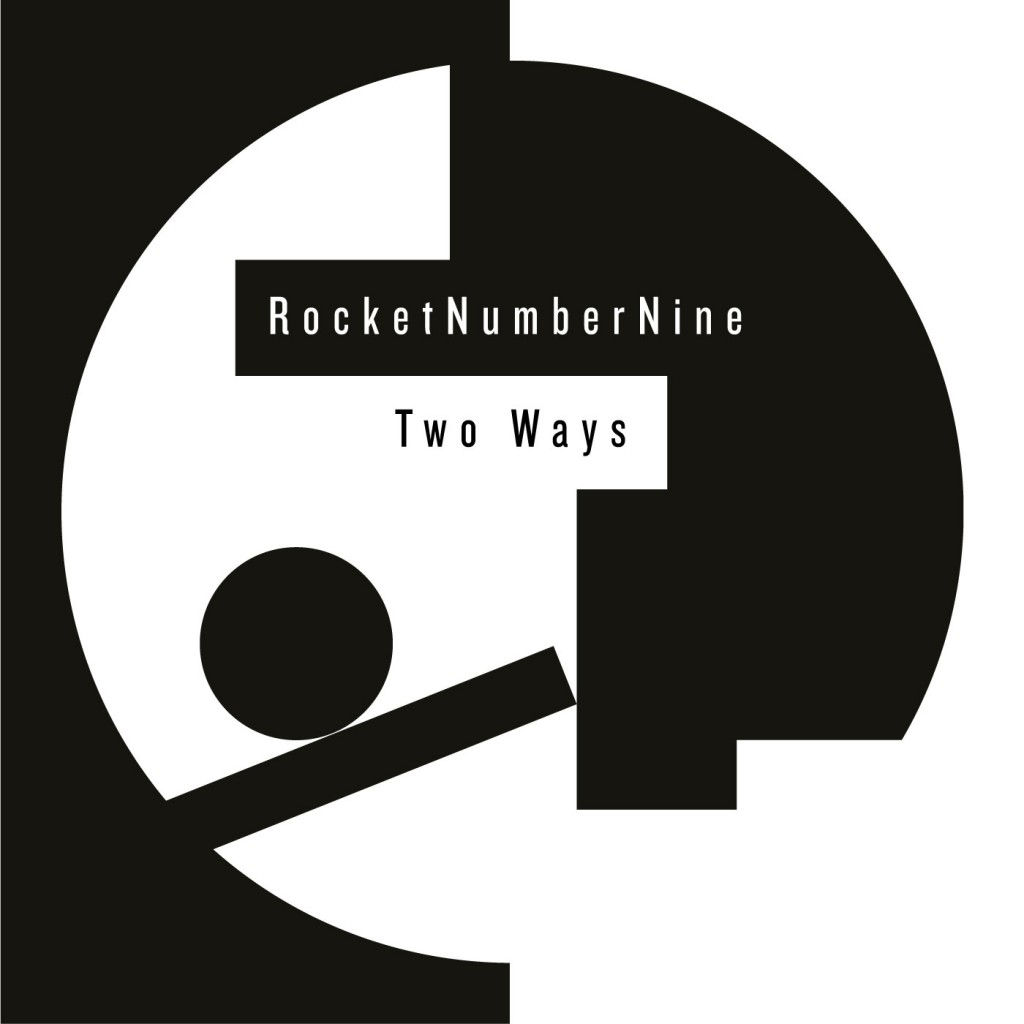 Two years on from the release of their second RocketNumberNine album MeYouWeYou, London-born brothers in synth-and-drum Ben and Tom Page announce their return to the live improv fray with a crisp new black-and-white Split Vinyl 12" for Border Community: the James Holden-produced live take recordings of two track 12" 'Two Ways'.

Fresh from their round the world travels with Neneh Cherry (who put the brothers' synth and drum expertise to good use on her 2014 Blank Project album) and James Holden (who drafted in Tom Page on drums as part of his own new live touring incarnation), the RocketNumberNine brothers are now ready to return to the symbiotic improvisational partnership where it all began. Recorded over two days in Holden's London studio, the 'Two Ways' 12" captures the brothers at the peak of their performative powers, as Tom's signature jazz-tinged drum flourishes and Ben's responsive, expressive nineties keys are now fleshed out with an extra drummer-driven melodic dimension thanks to Tom's eager incorporation of the tuned percussion of his new drum synthesizer.
A-side 'Two Ways' couples Tom's afro-tinged percussive melodics with Ben's beefy driving bass component to gradually build to an urgent, wild and joyful free jazz crescendo. On the flip, the complementary yet contrasting 'Balance of Imbalance' powers ahead noisily at the behest of Ben's insistent rave stabs, aided and abetted by the frenetic rattle of Tom's vintage Slingerland kit and the odd judiciously positioned atonal metallic clang.
In the in-the-moment spontaneous expressiveness of their playing, the RocketNumberNine musical union serves as welcome reminder of – and fitting tribute to – the much-missed electronics-and-drum improv outings of the Page brothers' friends and mentors, previous collaborator Kieran Hebden (aka Four Tet) and legendary US percussionist the late Steve Reid. This dynamic fusion of eminently danceable live drums and the nuanced interplay of their full spectrum melodic contributions is an intuitive balancing act, which the brothers are able to work to devastating effect in the live show flesh.
RocketNumberNine's 'Two Ways' will be released by Border Community on 27th November, on limited edition split black-and-white 12″ vinyl and all digital formats. Order now from Norman Records, Picadilly Records or Deejay.de (Vinyl), or grab the digital from iTunes or Beatport.