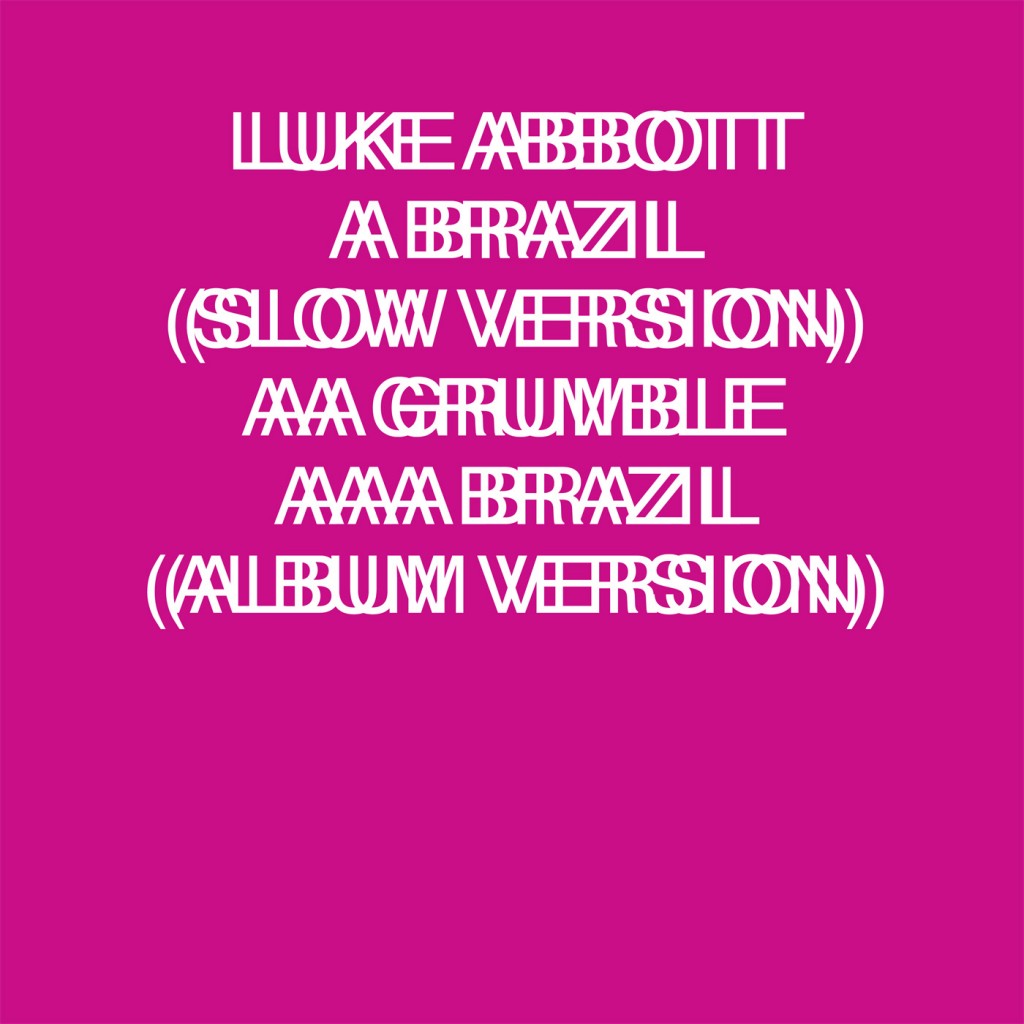 Of all the tracks on Luke Abbott's rave peer reviewed Holkham Drones debut album, the joyously utopian and eerily enduring Brazil proved to be particularly moreish, even in spite of its less than DJ friendly 165bpm tempo. It now earns a full single release care of a more dancefloor compatible rework by Luke himself, as well as musical eccentrics Gold Panda and Etienne Jaumet's own idiosyncratic takes on the remix brief.

The new DJ-friendly 'Slow Version' is something which evolved through the course of Luke Abbott's forthright live performances over the past year, transposing the breakneck original to an infinitely more danceable and thoroughly road-tested 128bpm, although strangely after a while you barely notice the difference. 'Holkham Drones' main-fan Gold Panda then transports 'Brazil' in a radically different and altogether more twinkly direction that nonetheless manages to retain something of the wistful lyricism of the original, whilst solo Zombie Zombie synth-and-sax man Etienne Jaumet's rework is more faithful, but totally cosmic. As a final extra bonus Luke squeezes in new dancefloor goodie 'Grumble', an exemplary slice of buffalo-future-electro which after months of James Holden rotations was just itching to be set free.
The MP3s are out there right now, just waiting for your download from our own here online shop or trusty digital partners like Boomkat. The vinyl, like all the best things in life, will take a little longer, emerging into your favourite record shops (like Manchester's Picadilly Records) on 19th December. To keep you going until then head over to Vimeo for the latest addition to Luke Abbott's bulging video back catalogue: a collaboration with his artist-photographer-girlfriend Katherine Mager and acclaimed young British poet Sam Riviere, which sets Sam's words as the subtitles to snapshots of the British seaside in their "attempt to investigate the invisible connections between people and objects".