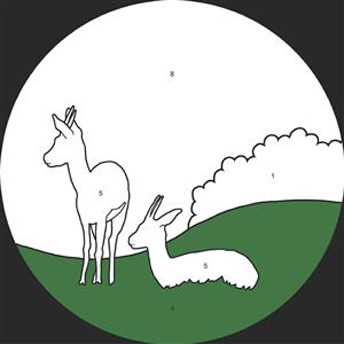 Canadian ex-pat technomeister Jake Fairley resurrects his sensitive alter-ego Fairmont for 'Gazebo', which fuses together everything we love in a record (lush synths, rumbling basslines, melancholy overtones) in one lovable package.
Our own James Holden had already applied for his place in the Jake Fairley fanclub when Jake's demo CD dropped through our letterbox, so naturally we were pretty excited: and the 'Gazebo' / 'Gazelle' pairing doesn't disappoint. 'Gazebo' is a wonderfully lovable, naive moodlifter made for summer festival open-airings, stripped back and teched up for the complementary tool. Meanwhile the lush haunting chord progressions of 'Gazelle' come tailormade for those deeper moments, complete with bonus downtempo-dj-friendly tool. A solid quartet of productions which ooze quality from every pore, courtesy of another kindred spirit who is a welcome addition to the Border Community.
Final ever vinyl copies available from the Market. Downloads available from the MP3 Store, Amazon
, bleep and stream on Spotify.