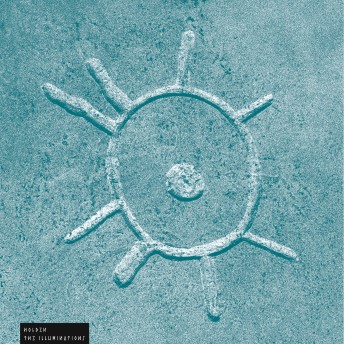 This summer's epochal release of James Holden's second album The Inheritors – after seven years in the gestation – was every bit the grand statement it needed to be. A 75 minute long epic English pagan saga, striking a delicate balance between weighty tome and transformative trip, this is an album where thorough home-listening immersion and joyful degustation reap endless rewards.

But lest it be forgotten, this particular album-authoring musician is also a club DJ of considerable standing. Many of the tracks contained on 'The Inheritors' album also evidence a similar split-personality functional duality, possessing another life beyond the album's home-listening confines as they are de- and re-constructed into their constituent parts for the purposes of Holden's own correspondingly epic, often all-night-long DJ sets. And given Mr Holden's innate feel for what will work in a club, some of these more dancefloor-friendly cuts – like previous tool-packed 12" Gone Feral – are certainly deserving of a vinyl release in their own right.
The club incarnation of trippy instrumental album interlude 'The Illuminations' sees Holden's mystical cascading arpeggios juxtaposed with a skittering Detroitian thump to cater for a multitude of bewilderment-inducing dancefloor moments the world over: a proper E record and no mistake. The 'Drumsolo' flip meanwhile strips things back to functional old school techno basics as Holden jams with his modified DR-110 drum machine, whilst the extended 'Arpsolo' draws out the melodies of the original into a dreamy Boards-of-Canada-esque indulgence. What more could the creative DJ ask for?